Game:
NK ZAGREB - DINAMO ZAGREB
Day:
19 March 2008
Time:
3:00 PM
Stadium:
Kranjceviceva
This is city derby, where is meeting Zagreb and Dinamo!
Zagreb is start second part of championship with good results they have in 4 matches 3 away draws and one home win, witch is great because they best striker Lovrek is out for probably for rest of the season. For now they play good football because there is playing all young players. Only problem could be that they don't have any real striker.
I was watching last Dinamo game and they finally play good football. After bad start in season and home defeat against Varteks they have 5 wins in row. They play one away game in championship against Rijeka and it was currently best match of season, it is obviously that to players is easy to play away because home team play more open football so there is automatically more chances to play better! Dinamo now don't have problems with injury because only one player is out Šokota. Form is growing so i think that they have all to take win!
TABLE AND FORM: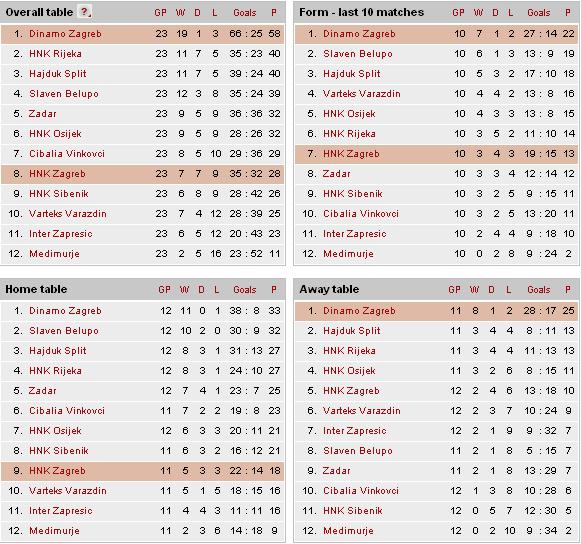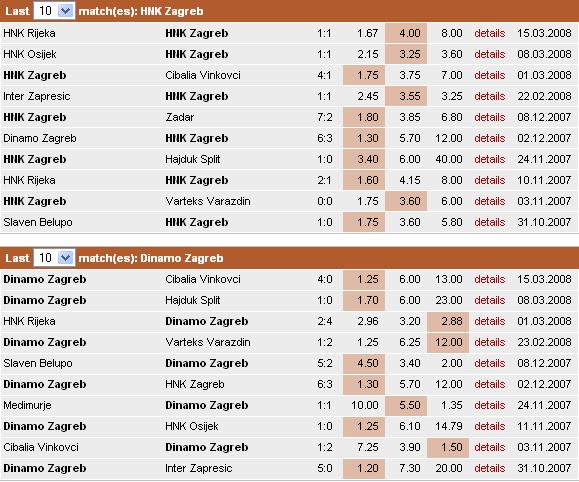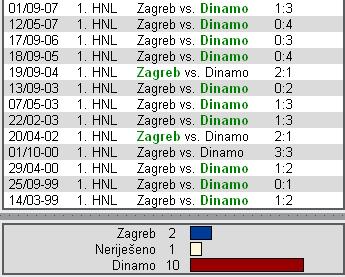 LINE UP:
..........
PREDICTION:
About that match i didn't thin so much because you can see i last few games how Dinamo play against city rivals. Zagreb i without bes striker Lovrek who is big loss for them and now in attack plays midfielder Ibricic. Tradition is on Dinamo side so win is there i think that pick you could take with high confidence and handicap is good choice too if you look in his statistic, only problem could be bad pitch because there was some snow and rain and Kranjceviceva is one of bad pitch.
Pick:
DINAMO ZAGREB @ 1.75
Confidence:
9/10