Game:
Varteks Varazdin - Dinamo Zagreb
Day:
Saturday, 29 March 2008
Kick-off:
20:05 GMT
In Varazdin is game between Varteks and Dinamo and that is derby of Croatian league. Positions of table don't show that bat we need to know that only team that beat Dinamo this season 2 times in Varteks when odds on Varteks was around 12!! For sure that is going to be very interesting match because Dinamo want revenge for that two losses so i exspact that there going to be a lot of goals! Varteks is fighting for better position and safe part of table, they show some good stuff in last match when they beat Hajduk 4-0 who is currently second team in division!
Dinamo for now play one game good and other you can't recognize him how they play poor. They will for sure have motivation to beat Varteks because they are only team that they take two wins. In Dinamo will probably play all players only Biscan is doubtful because he have light injury. Dinamo in last match win 5-1 against Šibenik and they show some good performance. In midweek couple of Dinamo players play International matches Modric whole game and Vukojevi? one half in Croatian draw in Scotland! Also Tadi? and Man?ukic was in under 21 match where Cratoia win 3-1 and Tadic was scorer.

TABLE AND FORM: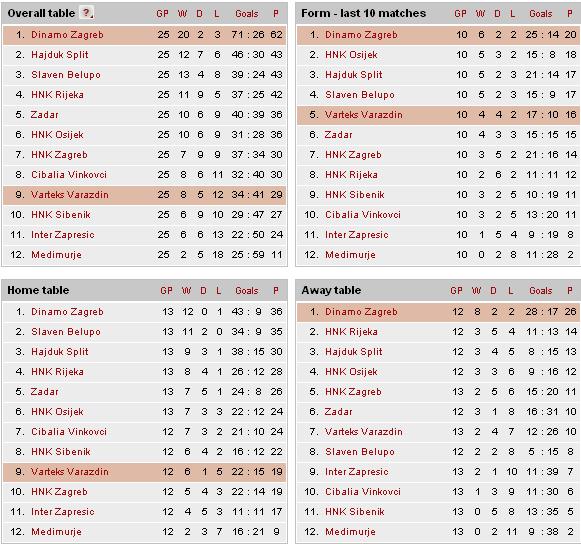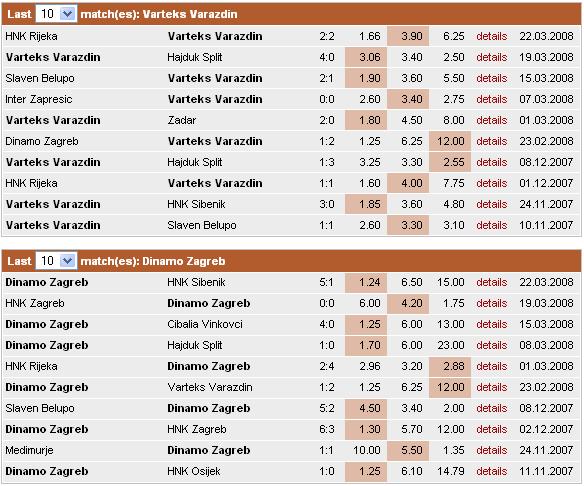 PREDICTION:
As You see i mark last five matches in Varaždin and in that last matches was high scoring matches between 4 and 8 goals was scored in that matches! So today i exspect also high scoring game because Varteks is in good form and they already showed that they can beet Dinamo before one month with 1-2 win in Maksimir. Dinamo want revenge for that match and the3y will play with lot of confidence so goals will be guarantee in this match! So i decide to play over 3 or 4 goals depend what will be odds because odd on over 2.5 is only 1.50.
Pick:
Over 3 goals @ 2.37
bet365
Confidence:
7/10