Game:
Fulham - Liverpool
Date:
19.04.2008. 16:00
Now i will write something about that match, this is very important match for Fulham because they need points to go up from danger zone while Liverpool think on CL match against Chelsea.
Fulham need points to go up they are two point behind Bolton and 4 behind Birmingham who is in safe zone. So they need god result against Liverpool. Fulham in last five matches have 2 wins 1 draw and 2 lost matches so they need to wake up and start taking points. His home form is bad this season they 17 matches have 4 wins 5 draws and 8 lost matches with negative goal difference 20:29 and only 17 points from home ground.
Liverpool is in good position they are in 4 position and they don't have problems because Everton is 5 points behind and they will hard catch Arsenal who is 5 points upfront. So they can concentrate on CL match against Chelsea. They will probably rest some players in this match. His away form is not good this season they lost too many points and this is the main reason why they don't fight for Premiership tittle. In 16 matches they won 7 in 6 matches they draw and lost in 3 with goal difference 18:13 and 27 point they take.
FORM AND TABLE: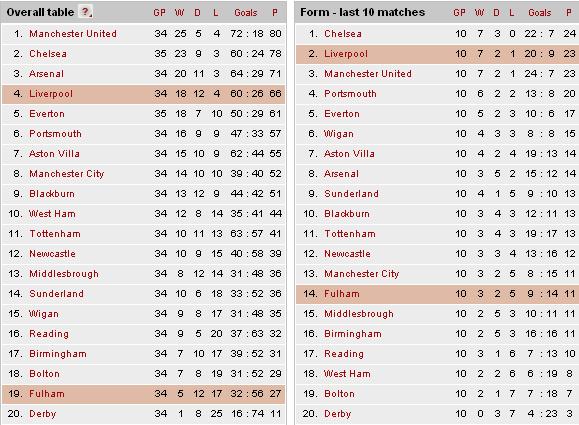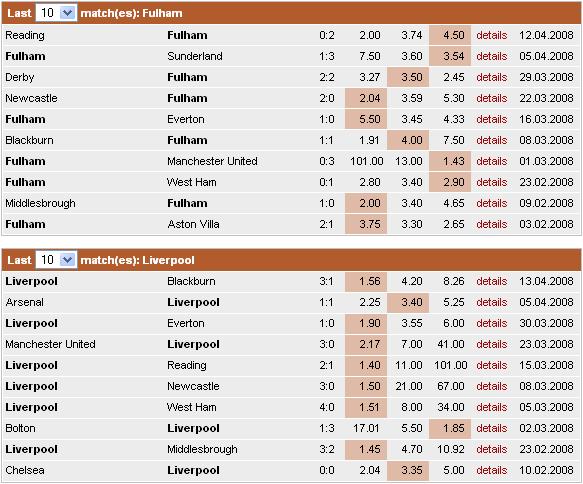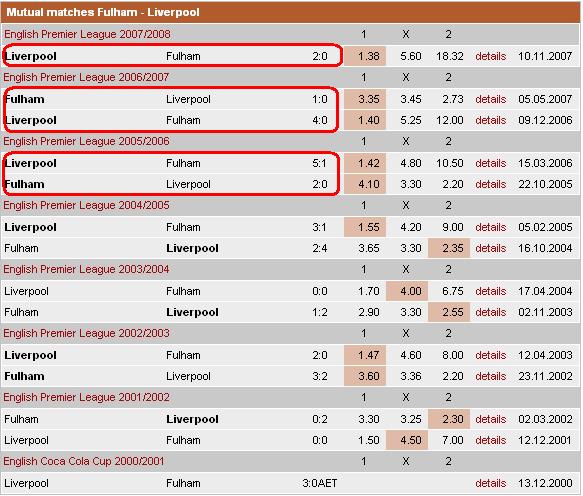 PREDICTION:
This is very important match for Fulham so win in this game would be precious, while Liverpool are safe at their 4th place. Fulham need that point so they will attack them, Reds will probably play with combined squad so i think that Fulham can take points. If you see up i mark last two season matches and you can see that Fulham take two win at home but they lost away, this season Reds alredy win in at home so now is time that Fulham win.
Pick:
Fulham +0.5 @ 1.77
Confidence:
6/10