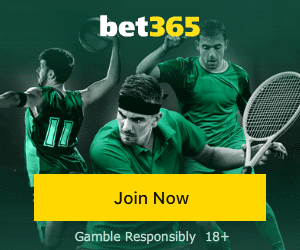 Content Count

420

Avg. Content Per Day

0.09

Joined

Last visited
Everything posted by El Presidente
http://www.livescorehunter.com/

Ja uplaćujem na Unibetu i jako sam zadovoljan, odlična ponuda, odlično live klađenje, pogotovo tenis. Inače se na kladim on-line, ali na jednom forumu sam pobjedio u natjecanju pa sam dobio 50 eura i onda sam uplatio još 50. Ipak najviše se kladim na live teniske mečeve, tek tu i tamo uplatim koji hokej.

Naravno da se statistika vodi ;D, mislim da svatko tko se ozbiljnije bavi klađenjem ima neku svoju statistiku. Ja imam svoju malu "crnu knjižicu" i tu vodim statistiku po tjednima, uplate, isplate, dobici, gubi......sve uredno i na jednom mjestu. ;D

Početkom 9 mjeseca se i ja priključujem ;D pozz svima

http://www.supersport.hr/ Jako kvalitetno napravljeno, puno bolje od stare stranice 8)

puno je to posla, sada se još i može to poloviti kad nas malo piše, ali kako bude rastao broj onih koji pišu analize to će biti problem. opet s druge strane dosta "analiza" neisu analize nego su to više promišljanja i razmišljanja o onome što će se odigrati. Prava analiza mora sadržavati bitne informacije koji se važne za utakmicu, dakle izostanci igrača, sastavi timova, navesti u kakvoj su formi ekipe, statistika nije previše važna, eventualno navaesti 3 zadnje utakmice, vidjeti kako ekipe igraju u gostima odnosno doma. Ja se ravnam po sebi jer meni za jednu analizu treba barem sat vremena da ju napišem, pogotovo dok tražim informacije vezane uz izostanke, a onda kad ju napišem i objavim i vidim kako drugi pišu smatram se budalom jer se ja trudim, dom se za neke to baš i ne bi moglo reći

ugl. u 3-oj ulici Germania i SS

pa to je bila zafrkancija, zbog toga šta navijaš za Varteks pa sam rekao da se čuvaš Antitalenata. ;D da iz Siska sam

hmmm ??? , živiš u Sisku, a ne znaš tko su ANTITALENTI :

jedan grad, jedan klub SEGESTA SISAK, čuvaj se ANTITALENATA ;D, ;D,

Pozdrav i tebi i dobrodošao

Pokušavam poslati pm Adminu Goksim-u, ali poruku nije moguće poslati zbog: Unable to find member 'goksim'. The following error or errors occurred while posting this message: One or more 'to'-recipients could not be found. Nije mi jasno zašto ne mogu poslati kad sve uredno napiše, moćda je problem u postavkma foruma ili.......