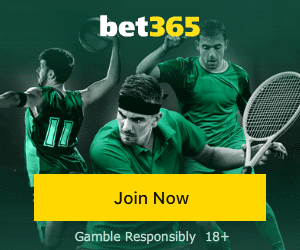 Content Count

206

Avg. Content Per Day

0.11

Joined

Last visited
Ljudi igram vise manje samo njemački i ruski hokej i tenis, pa ne zanima koja kladionica ima najbolju ponudu. Do sada sam koristio 1xbet al mi je malo nepregledna stranica, pa da pitam jel ima nesto bolje?

Trenutno kao neko tko se također kladi iz Slovenije, najboljim se izborom cini 1xbet kladionica, vrlo jaka ponuda, mozda cak i dublja nego kod bet365 sto se tice kartona, kornera, itd. Stranica im je malo nabacana, al sve ostalo funkcionira vrlo dobro. Također iz Slovenije nisu potrebni nikakve zamjene VPN-a i zaobilazne stranice vec upises u trazilicu i otvara stranicu bez problema

Ne znam bas, prvo borba ce biti medijski popracena zato sto Ufc gura Francisa, i njega žele za Prvaka, Miocic se nije borio skoro godinu dana zbog problema oko dogovaranja novog ugovora tako da nije bas strasno omiljen u kompaniji. Drugo Francis koliko pamtim nije nikad prosao 1,5 rundu u svojoj Ufc karijeri, dosta brzo je zavrsavao svoje protivnike. S obzirom na njegov veliki frame on nema cardio za dugacke borbe i traziti ce rani knockout, dok ce ga Stipe vjerovatno probat rušiti i izmoriti ga na podu odmah na pocetku. Svasta je moguce ali nekako ne vidim da borba ide dalje od 2-3 runde pa moguce cak ne dalje i od te famozne 1,5.

Pa dijeli i inace dosta, a izgleda da je danas posebno inspiriran

baki30

reacted to a post in a topic:

Strategija 1,15 (Za dva mjeseca do 5000 eura)

tome1993

reacted to a post in a topic:

Strategija 1,15 (Za dva mjeseca do 5000 eura)

I eto padne ti tiket cim si se javio

Lonzo Ball over 10,5 1,83 bet365 Danas sam se odlucio za Lonza iz 2 razloga prvi je da je svoju najbolju utakmicu odigrao dosad, zadnji put im je zabio 29 poena i bio na rubu prvog triple-double-a, do kojeg je dosao u prosloj tekmi. Ocekujem, da ovo bude tekma s puno poena, brz tempo kao prosli puta koji odgovara Lonzu, a vjerovatno i on zeli konacno pokazati da moze biti konstantan i da moze spojiti dvije dobre tekme, te ocekujem da bi i danas imogao zabiti dvoznamenkast broj poena.

Goksim

reacted to a post in a topic:

Formula 1 2017 - Ispadanja

Eto Hamilton zavrsio u zidu u kvalama, mozda tako bude i utrci

Tuzlak

reacted to a post in a topic:

NBA - Petak 10.11.2017.

Blake Griffin OVER 23,5- bet365 -1,83 Eto kao sto je vec receno gore, veceras Clippersima fale Teo, Beverly i Gallinari a i nije sigurno da ce Austin Rivers zaigrati. Blake je vec ionako lider Clippersa i ovakvoj situaciji ocekujem da preuzme jos vise odgovornosti na sebe. Poticaj bi mu mogao biti i to da igra u rodnoj Oklahomi. Devin Booker OVER 24,5- bet365 -1,83 Ovdje podosta riskiram, ali losim Sunsima fali dosta igraca zbog ozljeda, nema Knighta i Monroa, itd. U svoj toj zbrci nekako se Booker izprofilirao u prvu violinu Sunsa i ocekujem da ce opet uzeti puno suteva iako bi bilo bolje da je margina mozda na 21, 22 poena

canca

reacted to a post in a topic:

NBA - Srijeda 8.11.2017.

Evo da prodiskutiramo, Brook Lopez over 17,5 Cisto bazirano na tome sto Bogut najvjerovatnije ne igra, Zubac igra vise manje garbage time tako da bi Brook trebao imati visoku minutazu, a i ovako je jedan od najkvalitetnejih igraca u losoj ekipi, vidim da solidno pogadja I trojke. Jedino vi iskusniji recite jel visoka margina.

Vidim da je neko stavio gore Paula preko 19,5 ne vjerujem da ce to doci danas ide na Leonarda i jos su back to back tekme ja bi ga prije odigrao under

gregor

reacted to a post in a topic:

Dobitni listići

ok hvala, nemoj se ljutit

Goksime nismo se shvatili ili ja lose vidim, pitam jel ima ovo za igrače. Znaci Harden manje vise od itd.

ima li bet365 razradu za igrace(poeni i to?)

aha uspio koliko moras cekati da ti prebace novce?