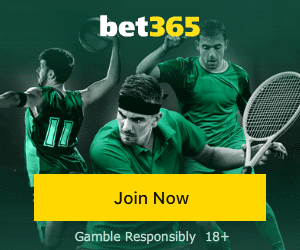 Content Count

347

Avg. Content Per Day

0.07

Joined

Last visited
Contact Methods
Website URL

http://www.bettingtips4all.bloger.hr/
Recent Profile Visitors
The recent visitors block is disabled and is not being shown to other users.
Radi se o betfairu. Hocu li moci onda ako napravim preko skrilla jednom uplatu povlacit na skrill kao opciju isplate bilo kakvu buducu uplatu? Dakle.. ubacim 100 eura preko skrila i jel dobivam tada opciju za isplatu preko skrila? Ako da, sljedeci put uplatim preko paysafera 100 eura i hocu li tada isto moci vuci na skrill buduci da je prethodno rađen deposit i isplata na skrill? hvala

Ljudi pozdrav! imam jedno pitanje. Napravio bi uplatu preko paysafercard bona pa me zanima da li je moguce isplatu izvrsiti na skrill account? hvala

Ajmo se primit posla! volio bih da bude kao stoo je bilo prosle godine, puno dobrih analiza i dobre zafrkancije! )

ja se slazem... nekako sve manmje pisemo ovdje na forumu pa da se onda bar na chatu cujemo! i ja nebi samo jednom dnevno vec bi bilo dobro 2puta dnevno... neki jutarnji termin kad slazemo tikete i vecernji kad pratimo tekme.. a mozemo i kroz cijeli dan biti na chatu.. ;D ;D ;D

ako gledas preko opere zna ponekad zezat... a ako preko neceg drugog gledas stisni F5... valjda ce tako raditi..

aha da, u pravu si! sad sam se sjetio kako je prije bilo... da da, u pravu si!

:):) a sto nije tako i prije bilo? ovo sa kvotama? ;D

Dobrodosao. I mi se nadamo istome.

Milan bez oba vratara na Arsenal! Europski prvak Milan možda će u srijedu na Emiratesu protiv Arsenala na vrata morati staviti trećeg golmana Valerija Fiorija, momka koji je branio samo jednu utakmicu u osam sezona. Prvi vratar Dida, naime, neće moći nastupiti zbog ozljede leđa, dok je njegov zamjenik Željko Kalac istegnuo prst. Kalac će s momčadi svejedno otputovati u London, međutim u klubu strahuju da ipak neće moći zaigrati. Dobra vijest po Rossonere glasi da se u međuvremenu oporavio Alexandre Pato, koji će u napadu nastupiti uz Filippa Inzaghija i Alberta Gilardina. preuzeo sa net.hr ---> ovdje vidim vrlo dobar pick a to je da arsenal daj gol.. neznam koji ce biti koef no moralo bi proc..

Ej goksim! bilo bi dobro kada bi uz samo ime člana pisalo lijepo njegova statisktika i to ukupna, iz svih sportova...

hmmm, KARMA... zanimljiv pojam... ovdje predstavlja kao rejting člana koji dobiva pišući analze i pomažući oko parova. Sada je uvedeno da ti i ostali članovi mogu dati koji bod za tu karmu.. za pitanje moderatora ce ti odgovoriti Goksim koji je i ovdje administrator!